Knights of Cathena's token $CGO - Cathena Gold - will be launched on Entity.
Knights of Cathena: Ready for Launch on Entity

Mortals, the time has come! We are excited to announce that the $CGO token is ready to go live on the Entity Launchpad in the coming weeks. Read on to discover what this means for the future of Altea, and what you can do to participate in the official Knights of Cathena launch!
The Web3 Gaming Revolution is Here

Created by fivefingergames, Knights of Cathena is a turn-based tactics game that is set in the unique fantasy world of Altea. Battling for glory and on-chain rewards, players must join exciting strategic showdowns to ultimately make a name for themselves in the War of Houses.




The War of Houses begins - Knights of Cathena Lore Trailer

With addictive chess-like gameplay that is enhanced by various RPG elements and immersive lore, KoC is designed to be easy to learn and hard to master so that it can attract both casual and competitive players. In addition to a range of collectable NFTs, the upcoming $CGO token is the core currency at the heart of the project's entire in-game economy.

The game's exceptionally easy onboarding process and seamless integration with the MultiversX blockchain sets it apart from other competitors in the Web3 gaming space. With a user experience built from the ground up for mass adoption, Knights of Cathena is ready to onboard a massive new wave of Web2 gamers to the blockchain world.
Alpha Testphase Recap

It feels like an eternity since we first opened the gates of Altea! For over a year now, the game has been rigorously battle-tested by the community. Over 20k players have downloaded KoC and thousands continue to play regularly, even though the $CGO token is not yet live. With the launch of the token and additional marketing campaigns, we expect the game's player base to enter a major hypergrowth phase.

Keep in mind, however, that the game itself will not be launched on mainnet at the same time as the token launch. Yet while the game will remain on Devnet for a short while longer as we finalize a few final details, the launch of the $CGO token will represent a big step forward by immediately offering gamers real rewards for playing. Stay tuned for further announcements!
Powered by the $CGO Token

Besides strategic gameplay, Knights of Cathena is all about collecting mighty equipment in the form of NFTs to improve your characters. KoC's in-game marketplace will be the gateway toward buying and selling these powerful items. This is where the $CGO token comes into play!

To receive equipment, players have to join matches against other players. The winner also earns $CGO tokens based on their rank. It's that easy! These rewards will drive a vibrant economy, where users can sell items they don't need for CGO or purchase items from other users to accelerate their progress.

Over time, there will be more and more features added to the game where players can spend their hard earned $CGO tokens. Next in the pipeline for $CGO utility: becoming the gateway to Noble Houses! Noble Houses will serve as KoC's clan system, where players can join forces to earn extra rewards together. For more information, make sure to check out our litepaper.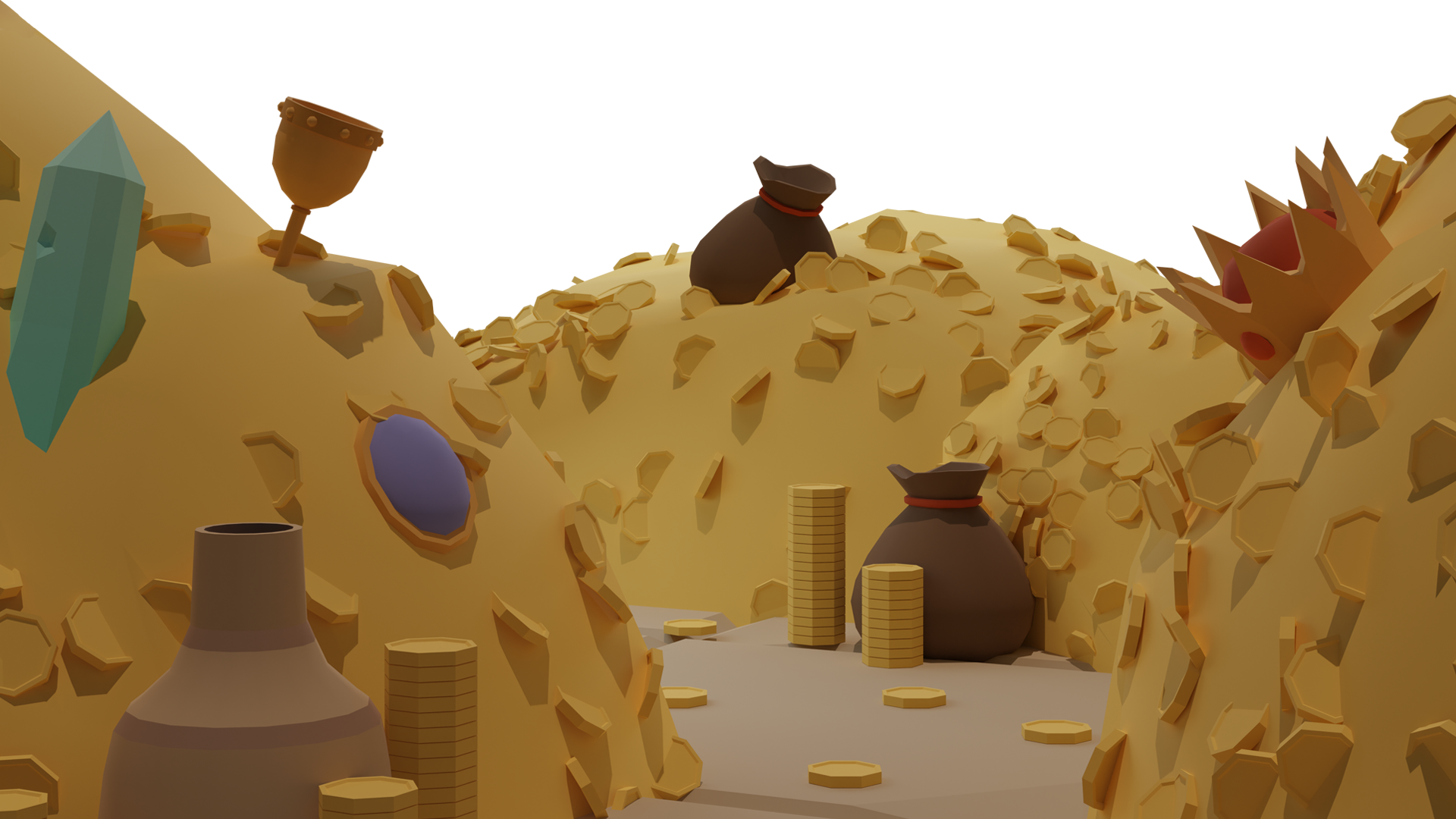 $CGO as the backbone of a healthy token economy
Leveraging the Power of MultiversX

With Knights of Cathena, our goal is to build a Web3 game that does not feel like one. And of course, to help convince the gaming industry that Web3 can be implemented without the need for ponzinomic token models or overloading players with technical complexity.

To achieve this mission, you need to build on a very solid and advanced blockchain.That's why we chose MultiversX right from the beginning.

We are very happy with our decision, as this network's ability to process very fast transactions at minimal cost with almost limitless scalability is perfect for our goal of onboarding the next big wave of users to Web3. Plus, MultiversX has a highly passionate community and dedicated ecosystem of builders, so stay tuned for new partnerships and integrations!
Get Ready for Liftoff

Long story short: the $CGO token will be launched soon on Entity!

To ensure that the public sale of our tokens goes as smoothly as possible, we chose the Entity Launchpad as the way to go. After working very closely with the team, we are convinced that their passion, professionalism, and fully-compliant launchpad make this the best choice possible.
WEN?!

Even though we are not allowed to share a definitive date yet, we don't want to keep you waiting longer than necessary for an announcement.

📢 Keep an eye on Entity as their launchpad page will reveal all the details about the upcoming launch this month! 📢

Believe us if we say: Knights of Cathena will come to the mainnet very soon!

The Snapshot date is also TBA, but we can confirm already that it will require staked $EGLD!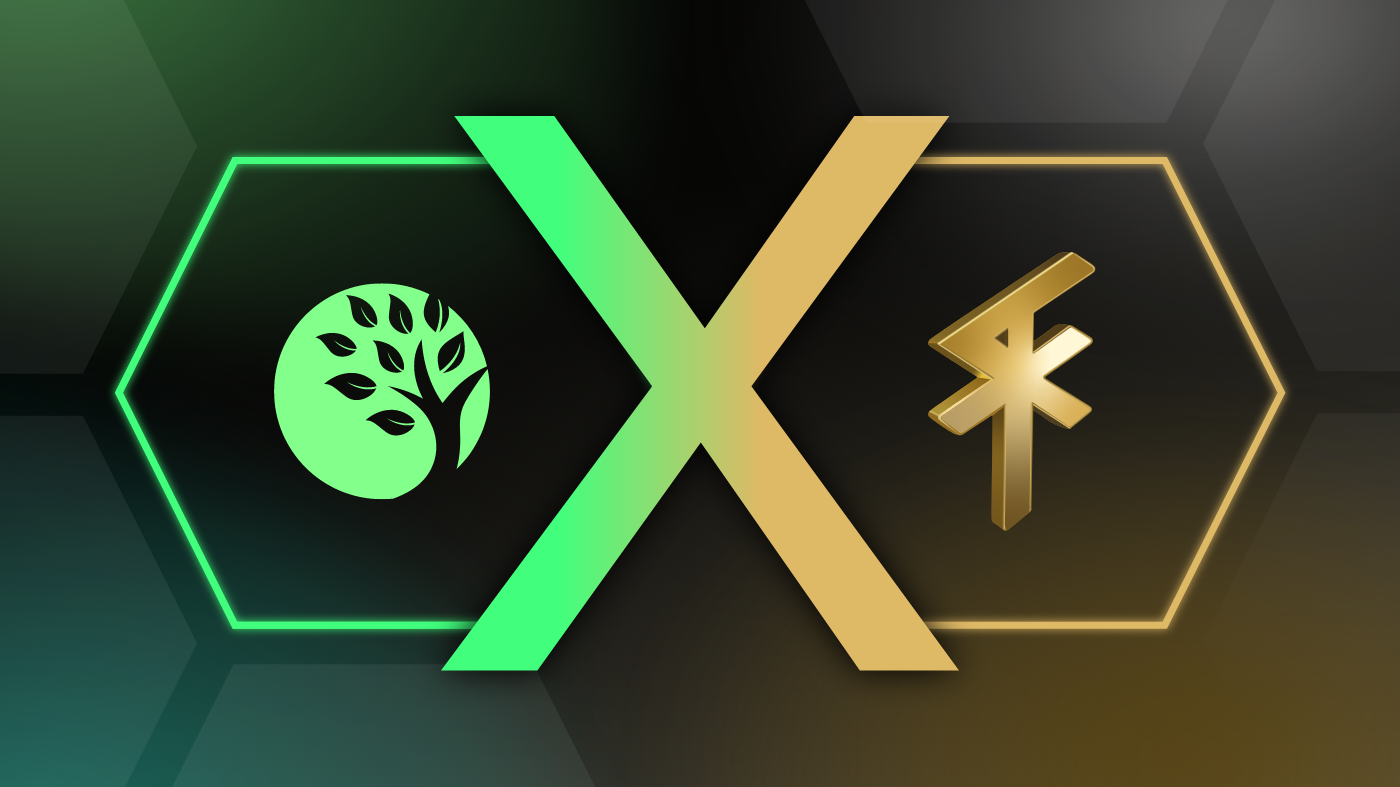 Entity and KoC - Gearing up for a bright future
$CGO: Get in Early on the Action

Knights of Cathena's $CGO token is designed to gain more value and scarcity as more players join the ecosystem and start playing. This means that investors have a huge opportunity to accumulate $CGO early on before KoC's growth phase kicks into high gear. With new marketing campaigns, Web2 gaming partnerships, paid ads, and additional listings on top-tier platforms like Epic Games and Apple, make sure to get onboard early!

And as the value of the token is directly tied to player activity, its price will be less dependent on market conditions than on other Web3 projects. This means that as long as gamers are playing the game, the token will hold or increase its value. Pretty cool, right?

Overall, our launch on Entity represents a super early bird opportunity to acquire some tokens before our upcoming growth campaigns begin to supercharge the player base and drive up the token price. (As always, remember that this is not financial advice)
It's Still Day One

We will constantly expand the Knights of Cathena ecosystem with new content (such as new races, characters, and arenas), new features (such as Noble Houses, new game modes, avatar creator), and of course, new opportunities for $CGO holders.

Driven by the fantasy brand of fivefingergames, there might even be new games joining the ecosystem that drive additional value to KoC... but only the goddess knows the details here for sure.
Roadmap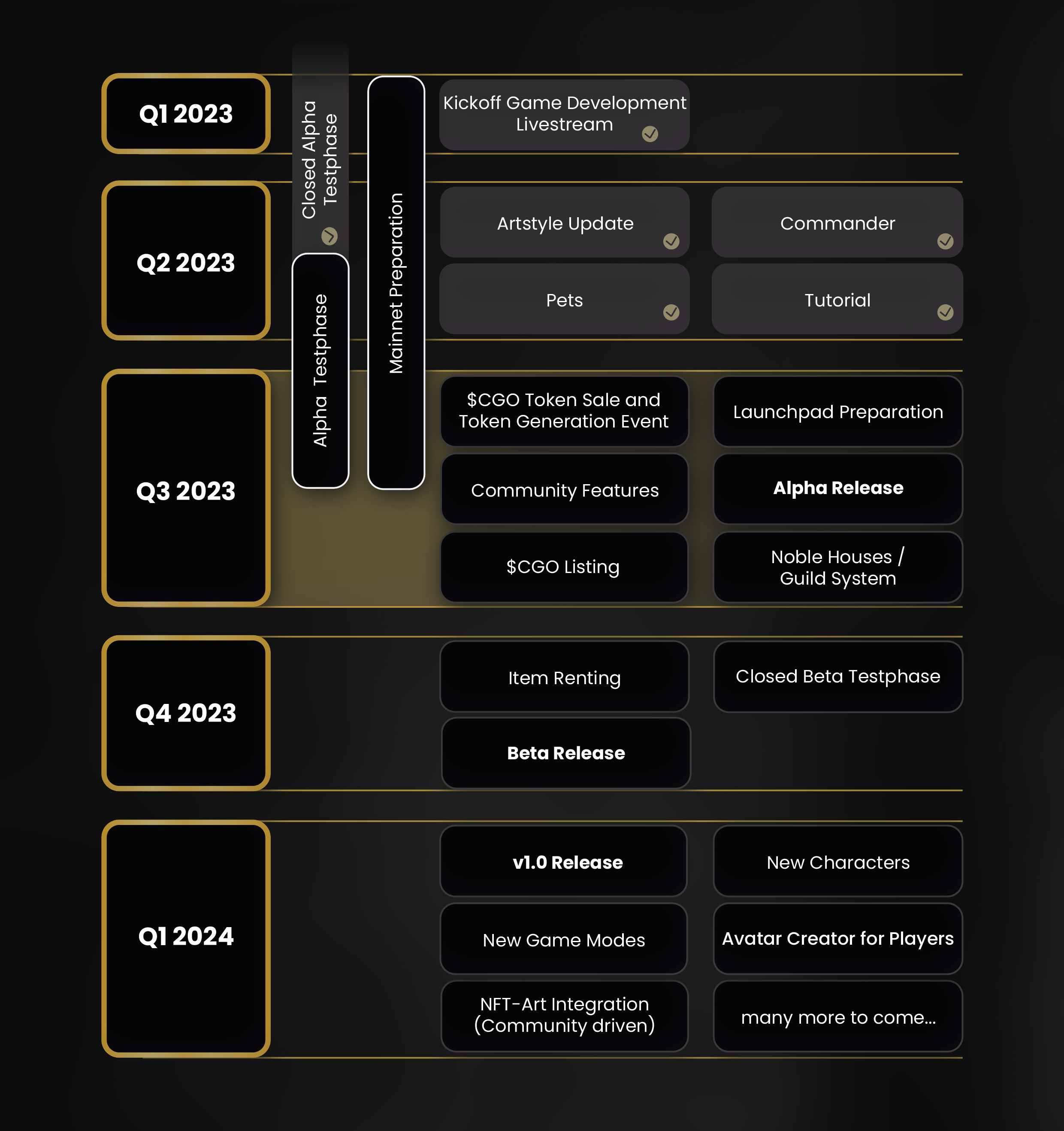 The Alpha release on Mainnet is only the beginning
Together, We Can Unleash Web3 Mass Adoption

Don't miss out on this exciting journey! Dive into the world of Knights of Cathena and become part of the Web3 revolution. Get your hands on the $CGO token as one of the early adopters and enjoy all of the exclusive benefits it offers within the game.

Don't miss the chance to become part of a vibrant community and help shape the future of gaming. Get ready for the adventure of a lifetime!

Make sure to check out the Launchpad site on Entity and prepare to join one of the most promising Web3 launches out there. Let's join this adventure together!

See you all in Altea!

Related Links:
---
Don't forget to join us on our socials: